Expert land clearing and site grading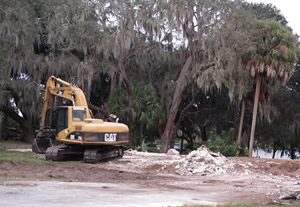 TNT Environmental offers affordable excavating services to homeowners, business owners and government agencies. We're licensed, insured and offer decades of combined experience operating heavy machinery for land clearing projects, site grading, tree removal, land preparation, erosion control and general excavation.
We utilize the latest in site clearing heavy machinery to get the job done efficiently. We work alongside the customer to get the job done to your satisfaction and to spec. We're experienced with handling permitting requirements, complying with local codes/zoning laws and all other details involved when undertaking an excavation project.
Land clearing specialists serving all of Tampa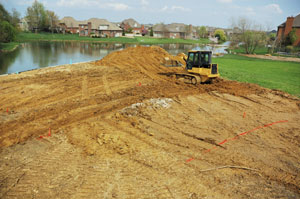 Trust the team at TNT to get your land clearing project completed on time and to your satisfaction. We take on land clearing projects for homeowners, business owners and government entities across Tampa, Spring Hill, Lakeland and more.
We clear land of excess debris following storms, and we can clear properties in preparation for builds. Have a piece of property you're considering building on? TNT will get your project off the ground quickly and within budget. We work with customers to deliver the optimal results customized to each individual situation.
No job is too big or small for TNT, we do it all!
Site grading and prep for residential and commercial applications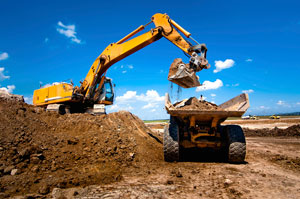 We're the go-to source for affordable and reliable site grading and land preparation projects. We're expert in preparing land for new construction, erosion control, land upgrades, building, pool installation and general grading.
TNT believes in getting the job done right the first time. We're meticulous in designing and executing our site grading plan. We work alongside our customers to ensure complete satisfaction with the end result.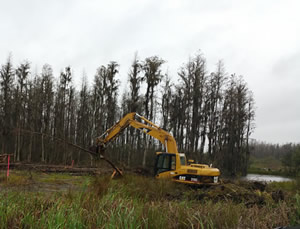 For all of your site grading, construction prep and land clearing needs, TNT Environmental has got you covered. We serve the greater Tampa area and are willing travel outside our service area to aid in emergency situations or larger projects. Give us a call today to see how we can help get your next project off and running!
Call TNT at (352) 437-5563 for affordable excavating in Tampa FL